Board of Directors
Board of Directors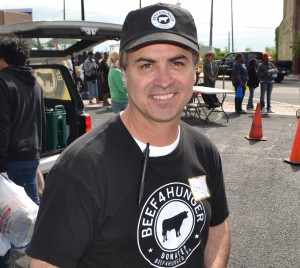 Greg Barnum, Chairman, President
Greg Barnum founded Beef4Hunger in 2011. Greg has more than 25 years of experience in operations, sales, marketing and national program development and implementation in senior and middle management positions with large and small corporations throughout the United States. Greg is an Executive Scholar of Northwestern's  Kellogg School of Management, holds an MBA from Lake Forest Graduate School of Management, and a BA from Depaul University. Greg has been actively involved with agriculture and raising his own cattle for years.
greg@beef4hunger.org, Linked In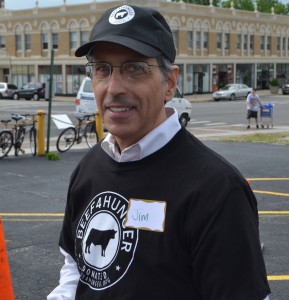 Jim Cammarata,  Director, Treasurer, Secretary
Jim Cammarata has more than 20 years experience in Supply Chain operations and IT support of Supply Chain systems at a multi-billion industrial distribution company.  He's known for his expertise in complex problem solving and analytical skills, and managing large projects across a national network – skills that will be invaluable to Beef4Hunger as we expand and grow to serve all 200 food banks in America. Jim holds an MBA in Finance from Central Michigan University and a BA in Finance from Michigan State University. Additionally, Jim is a Project Management Professional (PMP) certification from PMI and is Certified in Production and Inventory Management (CPIM) from APICS.
jim@beef4hunger.org, Linked In
Bill Bartolotta,  Director
Bill Bartolotta is the Principle of ESAM, a diverse company specializing in general marketing, advertising and events. He has more than 30 years experience specifically with creative and execution skills for the integration of visual, audio, edible, touchable, aromatic and intergalactic talent into the environment of corporate, private and philanthropic events, goods and services. His company is known worldwide for their ability to remove existing and imagined barriers between customers, perceptions, guests, hosts and entertainment in the delivery of one-of-a-kind entertainment experience. bill@beef4hunger.org, Linked In
Dawn Barnum, Director
Dawn was instrumental in the early stages of research, concept development and solutions in the formation and founding of Beef4Hunger. She has volunteered and supported numerous critical needs programs within our Township and Lake County over the past 25 years. She served as Chairman of Missy's Friends for multiple years and spent time volunteering at the Shields Township Food Pantry. Dawn@beef4hunger.org
Troy Mills, Director
Troy H. Mills served as Divisional Vice President at Walgreens where he lead customer care operations for the $75 Billion company.  Troy has over 24 years of experience in Operations leadership, Information Technology and Business Transformation having worked for General Electric and Hewitt Associates prior to his role at Walgreens. A graduate of the University of Connecticut with a degree in Organizational Communication, he is also a certified Six Sigma Master Black Belt and a graduate of GE's management development program. Troy@beef4hunger.org
 Richard G. Goshgarian,  Director 
Richard Goshgarian is an attorney,as well as a real estate managing broker, who has been in practice for more than 20 years. He received his JD (Doctor of Law) from the John Marshall Law School, his B.A. from Marquette University, and is trained and certified as a third party neutral mediator by Northwestern University School of Continuing Studies. In 2013 he was elected to the Shields Township Board of Trustees. He serves, as an arbitrator in the Nineteenth Judicial Circuit Court, is a member of the American Bar Association, the Illinois State Bar Association, and the Lake County Bar Association.  Rich@beef4hunger.org
Marianne Candeli, Director
Marianne Candeli has spent over 20 years in Retail Management with the Gap. Prior to the her retail experience she served as a legal assistant for over 10 years in one of north americas most prestigious  law firms. Marianne has been actively involved in multiple non profits over the years as a volunteer and financial supporter.  marianne@beef4hunger.org